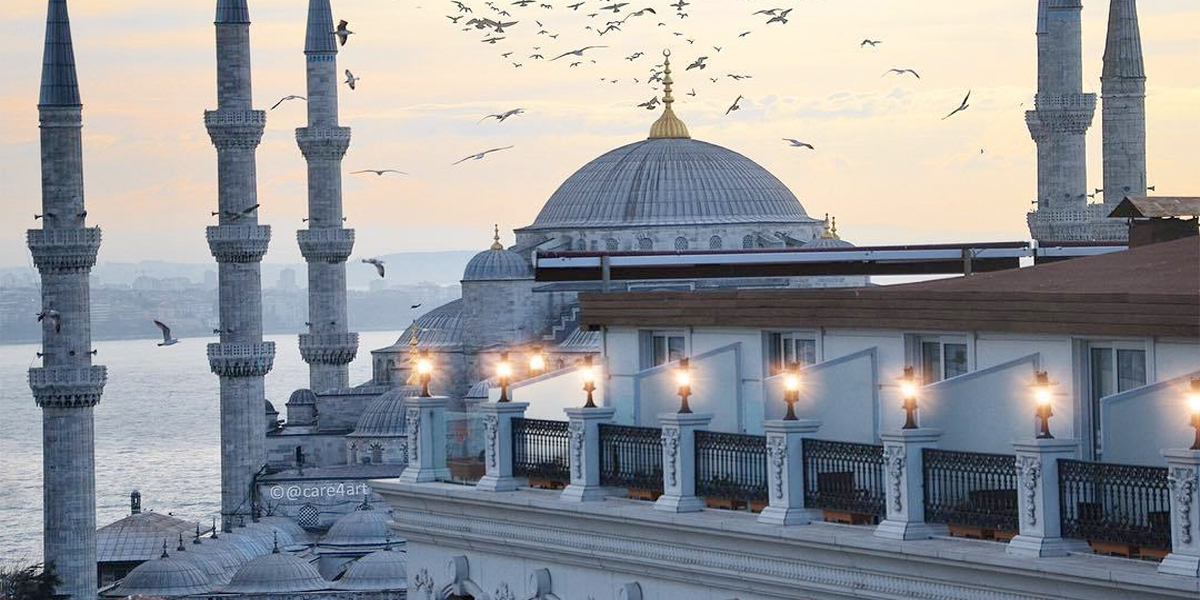 Strengthening your trust in Allah is like learning any other skill. The more you commit to it, the stronger it gets. You don't expect to lose weight without lifting a finger in the gym or the kitchen. You can't expect to achieve your dream body, if you only exercise when you feel like it.
In the same way strengthening your trust in Allah doesn't happen by chance. It's a journey of immense spiritual growth. It's a journey that cracks open your heart, arises your innermost vulnerabilities and when the wounds are still sore, that is when your heart fully connects and surrenders to Allah. Here I'm going to share 5 ways to deeply strengthen your trust in Allah.
1) Have a relationship with the Quran
Notice how I said have a 'relationship' with the Quran versus read more Quran. Do you read Quran out of love for Allah or because you 'should' read it? Do you read Quran because it makes you so happy, brightens up your day and gives you inner peace or because you'd feel guilty if you don't? Whether you come from a place of love or guilt, effects the way you interact with the Quran. (Tip: choose love!)
Building a relationship with the Quran begins with reading it frequently and branches out to developing multiple ways of connection – read it, talk about it, study tafseer, learn Arabic, implement it and let your heart be open to receiving the guidance of the Quran. Notice the ayahs that resonate with your soul. Do you have a favourite Surah or an ayah that you keep coming back to? Is there a reciter that soothes all your worries? Infuse your life with the Quran such that you become a living, walking, talking embodiment of the Quran.
2) Make massive dua
"And when My servants ask you concerning Me, then surely I am very near; I answer the prayer of the suppliant when he calls on Me, so they should answer My call and believe in Me that they may walk in the right way."
(Surah Baqarah : Ayah 186)
Making massive, heart felt duas is life changing.
In the midst of severe depression, I clinged onto dua, by day and night because that was my only source of refuge. Dua was the single, most- powerful tool that transformed my life from living misery to blissful happiness. If you want to strengthen your trust in Allah, you need to be confiding in Him. Confiding in Him to such an extent that you pour your heart in your duas. Tell Allah everything as you do with your best friend. Share your fears, your worries, your dreams, your goals, your passions and anything else that matters to you. When you express your vulnerability to Allah, you begin to develop this unwavering conviction, that no matter what happens, Allah will be enough for you.
3) Let go of the outcome
Umar (may Allah be pleased with him) said, "I heard the Messenger of Allah (may Allah bless him and grant him peace) say, 'If you were to rely on Allah as He should be relied on, He would provide for you as He provides for the birds. They go out early in the morning hungry and return in the evening full.'" – (At-Tirmidhi)
This has been a major life lesson for me. Look, all the dua in the world won't bring about an outcome, unless Allah decrees it. All the hardwork and productivity in the world won't guarantee the results you seek, unless Allah has destined it for you. As with the birds mentioned in the hadith above, go about your day knowing that Allah will fully provide for you. Pour your heart into your work and life but leave the rest to Allah. Invest your efforts in the journey but let go of your attachment to the outcome. You plant the seed and let Allah grow the tree.
4) Think positive of Allah
The Messenger of Allah (may Allah bless him and grant him peace) said, "Allah the Most High said, 'I am as My servant thinks (expects) I am. I am with him when he mentions Me. If he mentions Me to himself, I mention him to Myself; and if he mentions Me in an assembly, I mention him in an assembly greater than it. If he draws near to Me a hand's length, I draw near to him an arm's length. And if he comes to Me walking, I go to him at speed.'" (Sahih Al-Bukhari)
As humans we have the tendency to overthink and worry about uncontrollable matters. That voice in our minds comes from our ego. Have you even felt so much peace after making dua even though nothing changed? Became your heart doesn't need reasons to trust Allah. It is your mind (i.e. egoic voice) that latches onto reasons and frantically searches for 'why' you should be more hopeful in Allah.
Anytime you begin to doubt or worry, leave those thoughts in your mind and come back to the present moment. Connect to your heart and know that trusting Allah is enough. Don't give yourself the headache of 'how' and 'when' things will work out because your egoic mind will never be satisfied.
5) Don't underestimate Allah
When you fully trust Allah magical things happen. Cancer that's suddenly cured. Relationships that you never thought were possible, eventually work out. Financial support that comes out of nowhere. Dreams that you never thought were possible for you, start happening right before your eyes. Don't let your circumstances determine your faith in Allah. Even if everything is pointing in the complete opposite direction of what you desire, make immense dua and trust that Allah will make a way for you.
Now I want to hear from you, which of these 5 points do you want to strengthen? Do you have special dua story that was accepted and came true for you? Let me know Girl! (in the comments below).

P.s If you feel called to getting 1-1 support to rekindle your hearts purpose, go through a series of life coaching, gently looking at each area of your life and move towards creating a life bursting with love, nourishment and happiness, click here for more details inshaAllah x
Reader Interactions